Treat Yo Self to some stickers
Well I've promised swag for probably a year now, and we finally have some!
The Stickers

Austin Apple Admins 2017 sticker, 4" x 1.28"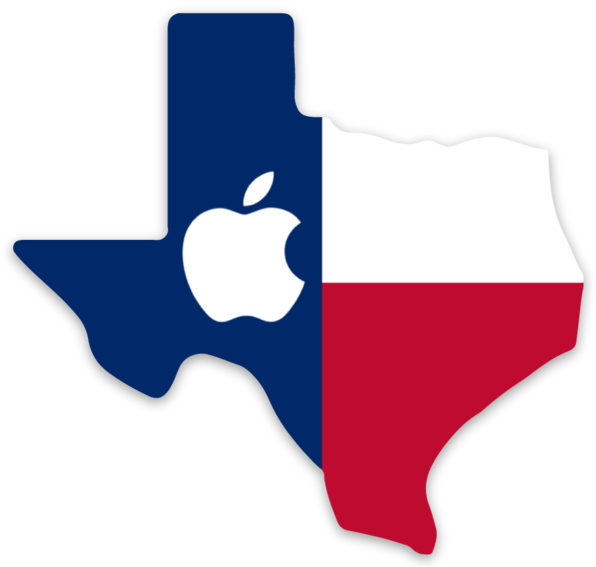 Texas Apple Admins 2017 sticker, 3" x 2.85"
How to get yours
If you missed Emily at the JNUC, you can use the link below to PayPal some money to her to cover the cost of mailing it to you.
Click the donate button to donate funds to Austin Apple Admins for stickers! The recommended amount is $5 for two stickers to cover manufacture cost and postage. These stickers are not being sold for profit; after all, this is a non-profit organization. Donations for stickers will go towards web hosting costs and a fund to continue to make stickers in the future.
On the PayPal Me donation page you can send as little or as much as you'd like. In the optional text entry space before completing the transaction please enter where you'd like the stickers sent, and which stickers you'd like. If you'd like multiple, let me know how much of each. I currently have about 20 of each available. If you want to make sure enough stickers are available prior to sending funds, email emily[at]austinappleadmins.org.

Stock Update, 2017-11-21
Texas Apple Admins 2017 - 14
Austin Apple Admins 2017 - 6

I will update this page when the stickers are gone! Admittedly this is a very low-fi way to do this, but if merch is something people are really interested in I'll look into setting up a shop in the future. (I'm happy to send internationally, just help me out with an extra dollar or two donation to compensate for the expense.) Thanks everyone!
Until next time…
If you'd like to speak at a future meetup in Austin please let us know.